Special places to stay

A home from home

The stamp of quality

you arrive as a guest and
you leave us as a friend
Eurotrad "Europe of Traditions: A bridge between Euro-regions"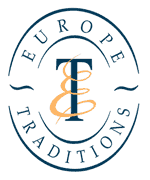 In 2006, TURIHAB concluded the project INTERREG III C – Eurotrad "Europe of the Traditions: a bridge for Euroregions". In this project, TURIHAB and its partner ADRIL – Integrated Development Association of Lima – Northern Region of Portugal; of Xunta of Galicia – Spain, of the province of Venezia – Venetto Region – Italy, of the Udine Province – Friuli Venezia Guilia region – Italy, the Niederosterreich and Eco-Plus – Austria, the Ljubljana - Slovenia, the Vas Country – Hungary; have as principal objectives the enlargement and consolidation of the web and the creation of new partners.
Following the concept of Solares of Portugal, five new associations had been created in 2006 to be integrated in the Europe of Traditions.
In Spain the association of Casas Grandes de Espania, in Italy, the association of Casa Della Tradizione, in Austria, the association of Tradition Österreich, in Slovenia, the association Hiše s Tradicijo and in Hungary, the association Magyar Vendégváró Ódon Házak Egyesület – Houses of Tradition. www.europetraditions.eu
Theses associations provide special places to stay and help to preserve important patrimony and architectural heritage and to enrich the local economy. As a result of this project the number of houses available through Europe of Traditions will increase from 422 to nearly 500.
The main task of the new members will be to work in harmony to promote the philosophy of Europe of Traditions that represents Centuries of European history and Culture. www.europetraditions.com.
CONTACTS OF THE MEMBERS OF THE PROJECT: