Special places to stay

A home from home

The stamp of quality

you arrive as a guest and
you leave us as a friend
Europe of the Traditions – A Transatlantic Vision - Fazendas do Brasil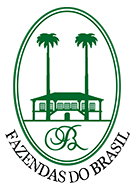 In 2004, the project "Europe of the Traditions – A Transatlantic Vision" was concluded with the creation of the partnership Fazendas of Brazil.
In Brazil, TURIHAB, together with associates of AMETUR – Mining Association of the Company of Rural Tourism in the state of Minas Gerais, PRESERVALE – Institute of Preservation and Development of the Paraiba Valley in the state of Rio de Janeiro and ACETER – the Cearense Tourism Association of Rural Space in the state of Ceara, implemented a cooperative project for the creation and support of a internal rural space tourism web in various Brazilian states, developed to put into effect a model for the creation of the "Fazendas do Brazil" web.
The intention is to reinforce the interconnection between associates, enlarge the other observer associations in the Brazil States, the state of Pernambuco of APETURR and the state of Mato Grosso of the South of APPAN, adding a transcontinental web "Fazendas of Brazil" together with CENTER – National Center of Tourism in Rural Spaces, and reinforce the image of Solares de Portugal and Europe of Traditions. www.fazendasdobrasil.com.
CONTACTS OF THE MEMBERS OF THE PROJECT: