Special places to stay

A home from home

The stamp of quality

you arrive as a guest and
you leave us as a friend
TURIHAB: 30 years certifying quality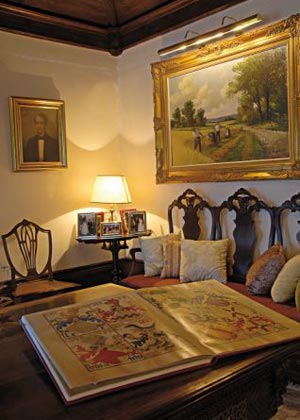 TURIHAB received the Prize of the European Year of Tourism (1990), the Gold Medal of Tourism Merit, and the European Tourism and Environment Prize, and the honorable mention "Architectural Heritage "(1995). It received European Commission mention, "Towards Quality Rural Tourism – Integrated Quality Management of Rural Tourist destination" (1999); it received from the Association of Tourism Journalists, the prize of Tourism Personality (1999), and the Federation of European Journalists Prize, for its European Web Project - "Europe of Traditions" (2002).
The certification of TURIHAB, CENTER, with the ISO9001 (2005), and the Solares de Portugal network With the ERS3001:TER (2006) and with the NP4494 (2011) underlines our total commitment to implementing the strict regulations that govern tourist country accommodation and reinforces our determination to maintain and continually improve our services that merit the AICEP "Marca Portugal" (2006).
To achieve and guarantee the quality offered is the result of 30 years of effort of TURIHAB, its partners and, most of all, its association of owners without whom it would not be possible to create a national system of this nature and size. This commitment to providing high quality accommodation in distinctive family properties is reflected at the European Union level through the network "Europe of Traditions" and in the South American Mercosul countries with the "Fazendas do Brasil".