Special places to stay

A home from home

The stamp of quality

you arrive as a guest and
you leave us as a friend
Solares de Portugal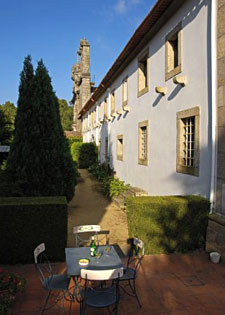 To overnight in a Solares de Portugal is to enjoy warm welcome and hospitality that are an art of the Portuguese families. It is also to experience the rich historical and cultural patrimony of a secular tradition that the owners of the houses share with their guests in a simple and courteous style.
Dinner is a symbol of family life, often enjoyed with the home-owners families and other guests. Later, the warmth of the fireplace, the atmosphere and Port wine, can extend the evening and the appreciation of the fine Portuguese cuisine, which is accompanied by "vinho verde" (green wine), Maduro wine. or a Port wine.
Solares de Portugal is the authentic and a personalized way to know the particularities of each region, its festivities, gastronomy, its customs and traditions.
The Solares de Portugal option is divided into three categories: "Casas Antigas, Quintas E Herdades, and Casas Rústicas, according to their stateliness, dimensions, spaces and gardens included, as well as decorations and historic furnishings.
The "Casas Antigas" are elegant manor houses and country estates characterised by their elegance; many of them originated in the 17th and 18th centuries. Their architecture is of great heritage significance, the various styles reflecting the distinct chapters in the history of Portugal, corresponding to that of Historic Housing Tourism.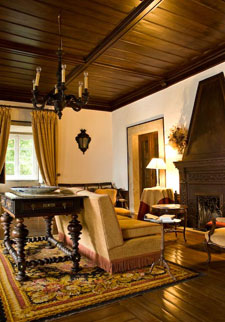 The "Quinta e Herdades" are agricultural farms and estates, within a rural setting and atmosphere, who main houses encompass architectural styles from the classic to the rustic, and correspond to that of "AgroTurismo."
"Casas Rústicas" are agricultural farms and estates, distinguished by their type of construction, being of simple architectural style and utilising regional materials. Generally of smaller dimensions, they contain simple and practical, but comfortable furnishings. Located in the heart of rural villages or within farms, they offer an excellent opportunity to appreciate the peace and tranquility of the country life, corresponding to that of "Turismo Rural"
The guests of Solares de Portugal have their choice of a wide variety of activities from fishing, golf, pleasant outings on foot and on horseback, tennis, swimming, and harmonizing with nature.
Discover the Solares de Portugal – www.solaresdeportugal.pt